Sisk Reports Strong Performance For 2018
Sicon Limited, which is the holding company for Sisk's construction and construction related activities in Ireland, the United Kingdom and a number of international markets, has reported a 24% increase in turnover to just under €1.2 billion and a pre-tax profit of €28.3 million for the year ended 31 December 2018. Over 97% of the group's turnover is derived from construction activities.
Sicon significantly reduced bank loans in recent years, and in 2018 decided to repay its remaining bank loans and is now debt free. The group is well positioned for the current fiscal year and at this point expects 2019 turnover to exceed 2018.
Commenting on the performance of Sisk, Chief Executive, Stephen Bowcott said: "It is gratifying to report another year's strong financial and operational performance for Sisk. As we celebrate 160 years in the construction business in 2019, we continue to deliver best in class projects for our clients. The business has an enviable track record of excellence in the areas of project delivery, innovation and value creation in many different construction sectors and markets including commercial, residential, infrastructure data centre and life sciences. We are also exceptionally proud of the role we play in the delivery of key Irish Government policy objectives in respect of the provision of housing, schools and infrastructure.
"The Irish business is well positioned for 2019 and we have a number of major projects currently underway. We also expect the Sisk Living team – the social housing unit in Sisk – to build approximately 590 units having recently been awarded the Social Housing Bundle 1 PPP project as a member of a consortium with Macquarie, Oaklee and Choice Housing. Sisk will also deliver 1,500 additional residential units in Ireland for several other clients.
"In the UK, we have commenced a number of landmark projects such as the tallest residential tower in Birmingham for Moda. We are also expanding our business in Europe in a number of sectors including data centres and life sciences where we have extensive experience."
2018 was marked by the completion of and appointments to a number of landmark projects.
Landmark Projects in Ireland
In Ireland, Sisk has recently delivered the Capital Dock Development that includes Ireland's tallest residential building, along with 32,000m2 of commercial space. The mixed-use development, spread across three apartment blocks, brings a further 190 homes to the private rental sector in Dublin.
Sisk made significant progress on the construction of the first Center Parcs in Ireland, having won the contracts for both the accommodation and central buildings of the major project in County Longford. Sisk will complete 446 lodges, 30 apartments as well as the restaurants, the sub-tropical paradise swimming pool and spa for the opening in 2019.
Sisk Living, which was established in 2016 as the housing unit within Sisk, gained traction in 2018 with the building of the award-winning George's Place project for Dun Laoghaire Rathdown County Council and a major development of social housing in Tallaght for South Dublin County Council – a combined total of 102 units delivered in 2018.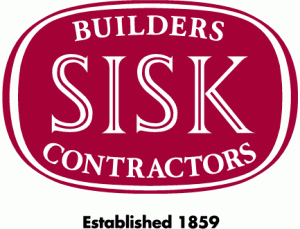 Sisk led the construction of the major new spectator stand, entrance and associated bars and restaurants as part of the redevelopment of the Curragh Racecourse in Kildare which was recently officially opened.
Sisk was also extremely active with Johnson & Johnson on the construction of a new major production facility as well as the expansion of its existing warehouse, canteen, laboratories, offices, wastewater treatment plant, central utilities and car parking at its BioCork II facility at Ringaskiddy in Cork Harbour.
In 2018 Sisk and Designer Group launched a new joint venture company – Sensori FM which will deliver a fully integrated facility management service to both the extensive customer bases of Sisk and Designer Group, and to new customers. This business is now up and running under its new brand and winning new business and delivering for existing customers.